Click 'Login' on the Best Egg Account Portal in the top-right corner of the screen.
Find "My account".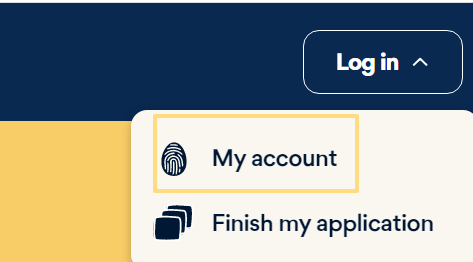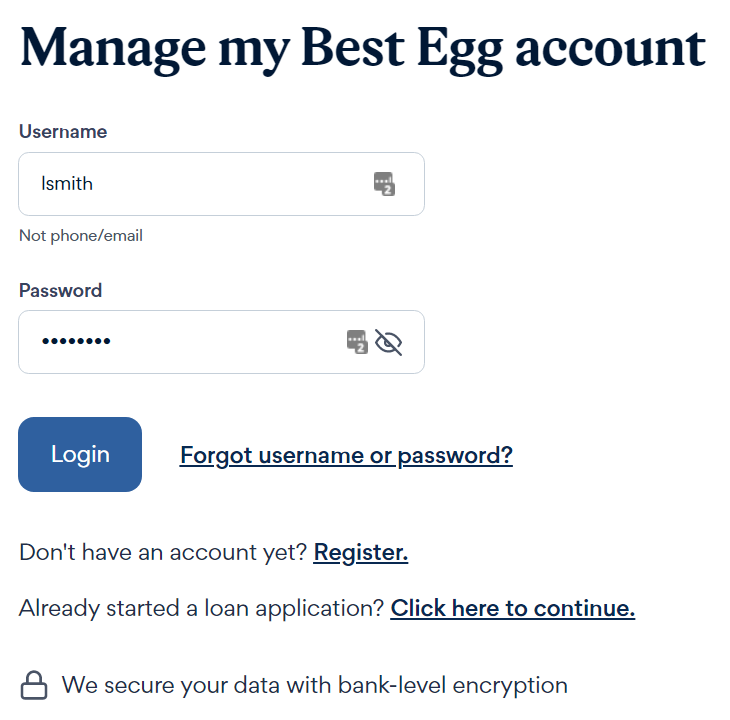 If you have never logged in to your Best Egg account, you can register your information – set your credentials, etc.
Experiencing an issue?
Please give us a call at 855-282-6353 for any technical issues related to your account and we'll help you remedy any issues ASAP.