How do I log in and manage my personal loan account?
Click 'Login' on the Best Egg Homepage in the top-right corner of the screen. Under 'I have an existing loan,' click 'Manage Loan Account'. If you haven't already accessed your account, you'll be prompted to create a unique username and password that you'll use to log in.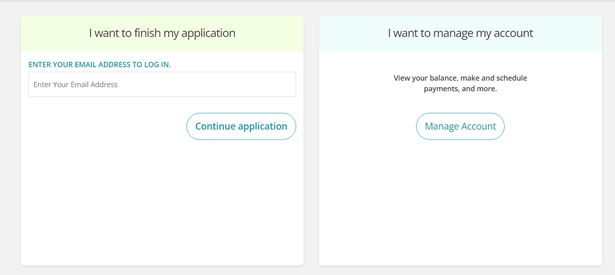 Click Login on the top of your screen
Find the "I want to manage my account" tile.
Click on Manage Account
If you have never logged in to your Best Egg account, you can register your information – set your credentials, etc.
If you have more than one Best Egg loan account, your account will display both loans.
Desktop Experience from the Personal Loan Dashboard:

Mobile Experience: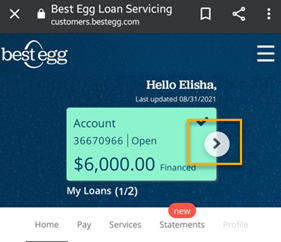 Experiencing an issue?
Please give us a call at 855-282-6353 for any technical issues related to your account and we'll help you remedy any issues ASAP.